Roof Replacement Services in
Florida
Are you looking for reliable roofing replacement services? Emerald Coast Roofing is the answer! Our skilled staff specializes in roof repair and replacement, and we're here to assist you with your roofing requirements. Whether you live in Crestview, Milton, Pensacola, or Niceville, we have you covered. You can rely on us to maintain your roof and keep your house safe and secure. Call us right away!
Get a new roof now
& delay the payments!
Thank you! We'll reply ASAP!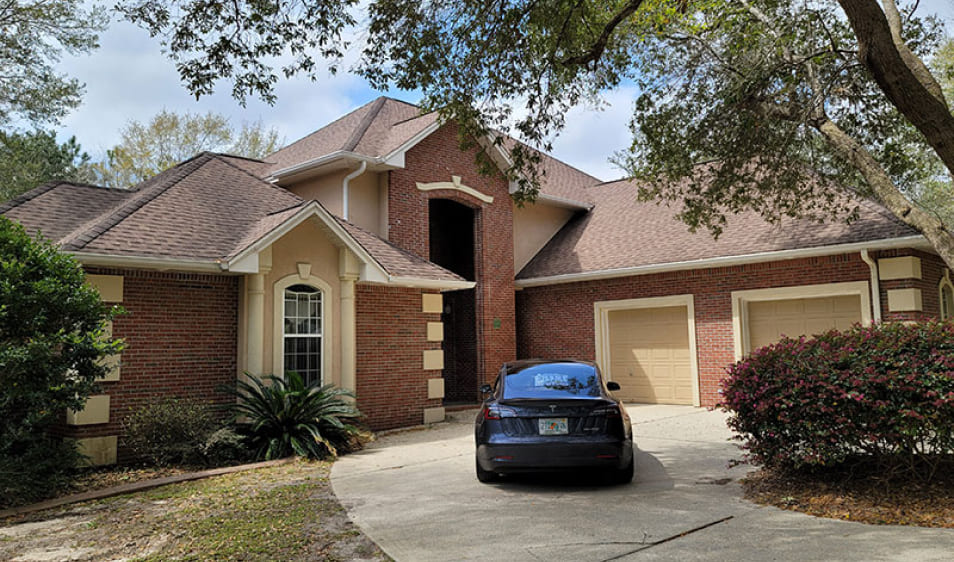 Roof Replacement Services
Emerald Coast Roofing only uses high-quality materials to ensure your roof is shielded throughout all the seasons. Professionals thoroughly inspect every roof we install to guarantee it meets Florida building requirements. We use trained, experienced, and qualified roofing crews to set up your new roof system, ensuring peace of mind and comfort. Emerald Coast Roofing also offers the finest craftsmanship guarantees in the business.
Our team of professionals recognizes how inconvenient a leaking or damaged roof may be for you and your loved ones. We are also aware of the possible risks of harm to the structure of your home if this occurs. This is why we take our craft very seriously and will go far above our scope of duty to provide you with long-lasting results and total satisfaction.
You can contact us today by filling out the form or chat with one of our experts if you have any questions.
When Do I Need a

Roof Replacement?
Roofing problems might develop over time, necessitating a total replacement for a safe house. Here are some frequent instances that indicate the roofing replacement:
Roofs grow more vulnerable to weather-related wear and tear as they age. If your roof is approaching 20-25 years old, replace it to provide continuous protection.
Storms, fallen trees, and fires can all cause severe damage to your roof. A replacement is required when repairs are insufficient to preserve safety and functioning.
Persistent leaks that cause water damage or mold development within your house are signs of a failing roof structure. A replacement will eliminate future water-related problems.
Curling, breaking, missing shingles, or grain loss indicate a roofing problem. If these problems impact a considerable area of your roof, roofing restoration is the best option.
Due to insufficient insulation, a damaged roof might result in higher energy expenses. A new roof enhances insulation, lowering energy use.
A drooping roof deck signals underlying structural concerns that require prompt care. To resolve this issue, a total replacement may be required.
Frequent and costly repairs pile up. If you constantly patch up your roof, replacing it may be less expensive in the long term.
Affordable Pricing
Options
Get the high-quality roof your family deserves, with
a low, affordable monthly commitment.
PAY IN FULL
and SAVE 10%!
Affordable Pricing
Options
Get the high-quality roof your family deserves, with a low, affordable monthly commitment.
Check if
you're qualified
Thank you! We'll reply ASAP!
Residential

Roofing Replacement
Replacing a home roof comprises numerous steps to guarantee a seamless and successful job. Here's what you should expect from your roofing replacement services provider:
A roofing professional comes to your home to assess the condition of your current roof. They evaluate your needs, choices, and budget to offer an accurate estimate.

The roof replacement company provides a full proposal that includes materials, a timetable, and a cost. You sign a contract to begin the project once you have agreed.

You select roofing materials, colors, and designs that complement the aesthetics and budget of your house.

The roofing company comes on time and sets up the construction. This involves putting safety precautions in place and preserving your property.

The old roof is carefully removed, and any rotten or damaged decking is replaced.

Shingles, flashing, and ventilation parts are replaced. For appropriate installation, the crew follows the manufacturer's instructions.

The roof replacement contractor conducts extensive quality inspections to verify that the new roof is safe, leak-free and fulfills industry standards.
Commercial

Roof Replacemen
When restoring a commercial building's roof, there are critical steps to ensure a successful job. Here's a quick breakdown of things to expect throughout your engagement with the roofing replacement company:
Roofing professionals meet with you to review your building's needs, budget, and timeframe. They analyze the present roof's condition and decide on the best option.

The roofing company produces a detailed proposal describing project specifications, materials, pricing, and an expected timetable.

You select roofing materials based on longevity, conservation of energy, and aesthetic choices.

The roofing company sets a start date, taking into consideration weather and other aspects. The roofing company also acquires the relevant licenses.

The damaged roof is gradually removed, and broken parts are repaired using proper disposal methods.
Industry requirements are followed while installing new roofing supplies, insulation, and ventilation components. Prioritizing water drainage and building integrity.

A roof replacement contractor does many quality tests throughout the installation to ensure the new roof satisfies industry standards.
What Materials

Are Available?
When it comes time to replace your roof, you have a variety of materials to fit your needs and tastes. Here are some common choices to consider:
Asphalt Shingles,

Metal Roofing,

Tile Roofing,

Slate Roofing,

Wood Shakes or Shingles,

Synthetic Roofing.
Get Your
Free Roof Inspection
Thank you! We'll reply ASAP!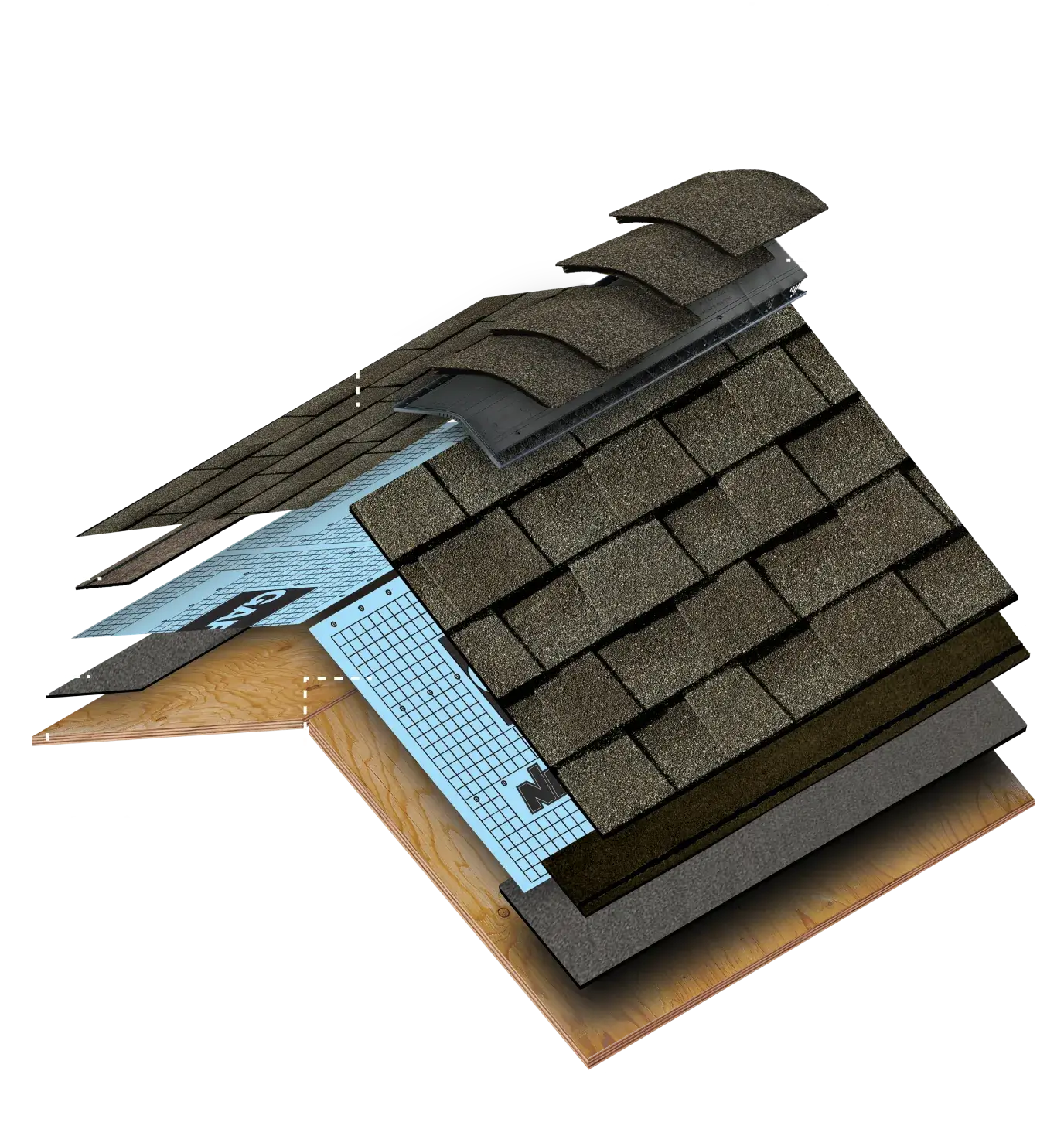 Consider Emerald Coast Roofing,
Your
Trusted Contractor
Emerald Coast Roofing is your reliable partner for all of your roofing requirements. We have years of experience in the sector and a track record of successful projects demonstrating our skills.
We've handled various jobs, from residential to commercial roofing, excellently. Our skilled staff has handled anything from roof replacements to complex repairs, displaying our adaptability.
We take pleasure in our ability to overcome obstacles. Our solutions differ from roof leaks, storm damage, and complicated structural challenges. We use innovative methods to create strong and long-lasting results.
Are you ready to update your roof? Put your faith in Emerald Coast Roofing. With our established track record, unrivaled knowledge, and customer-centric approach, we are the answer to your roofing demands. Contact us today to begin your path toward a safe and strong roof.
Q:
How Do I Know If My Roof Needs To Be Replaced?
Age (20-25 years), significant damage, continuous leaks, flaking shingles, high energy costs, and sagging are all signs. An expert evaluation can assist in establishing whether or not replacement is required.
Q:
What Materials Are Suitable For Florida's Climate?
Considering Florida's weather, asphalt shingles, metal roofing, and tile are common alternatives. They are resistant to heat, rain, and hurricanes.
Q:
How Long Does A Roof Replacement Take?
The timeline varies depending on the project's intricacy, weather, and scale. It might take a few days to a few weeks to finish.
Q:
What is the Florida Law for Roof Replacement?
There is no specific law in Florida that requires roof replacement. However, if you make alterations to your roof that impair its structural integrity, your local authority may require a construction permit. Before beginning any roofing job, always check with your local authorities.