OPTIONS TO
MATCH YOUR STYLE
When you acquire roofing services, you should be able to match your home's existing aesthetic or create a new look. Emerald Coast Roofing, LLC offers a variety of shingle options to help you design the roof you desire. We have partnered with trusted brands, such as TAMKO Building Products LLC, to give you the options you need.

The shingles we provide are high quality and versatile so that you not only get the look you want but your home or business gets the protection it needs. Contact our team today to learn more about our shingle choices.
CREATE THE ROOF YOU DESIRE, GET MAXIMUM PROTECTION
Overwhelmed by the shingle options we offer? Our professionals at Emerald Coast Roofing, LLC will guide you through them all. From the consultation to the end of the job, we will work with you to ensure that you get the protection you need and the design you want. With our numerous options, we can build the roof of your dreams.

Whether a residential home or a commercial business, every building owner has their own style. Our team will help you create the roof you have been seeking or restore your existing roof to its maximum potential.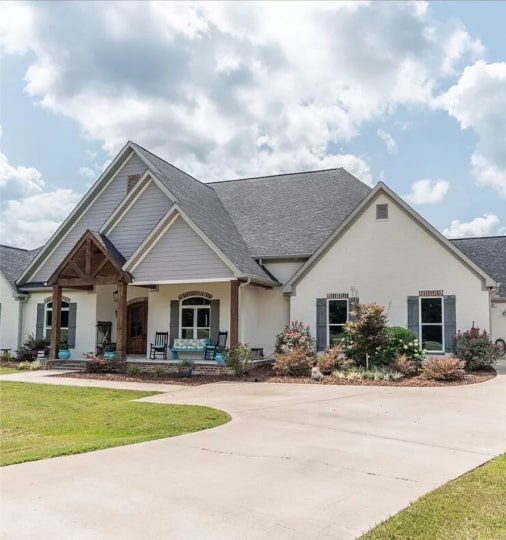 CONTACT US TODAY FOR

COMPREHENSIVE ROOFING SOLUTIONS
CONTACT US TODAY FOR

COMPREHENSIVE
ROOFING SOLUTIONS
OUR TRUSTED ROOFING BRANDS
Why shouldn't your roof be both durable and beautiful? Part of our roofing process is to ensure that your home or business is safe and looks great. Settling for shingles that do not match your home's desired look is simply not an option. We have partnered with some of the nation's most trusted roofing material suppliers to give you plenty of options.

You don't have to settle for less than the best when repairing or replacing your roof. The brands we use include:

As a TAMKO certified contractor, we offer their Heritage and Titan XT shingles. All TAMKO products we use are backed by limited warranties so that you can feel confident in your decision-making. Heritage and Titan XT shingles are offered in various colors so that you get the look you desire.
A trusted brand since 1996, Owens Corning provides us with an assortment of shingles that range in performance features, colors, and styles.
Founded in 1886, GAF has produced residential and commercial shingles for decades. We use their asphalt shingles because of their durability, beauty, and variety.

Atlas Roofing offers a selection of innovative shingles that protect against algae streaking, high winds, and storms. We utilize their products to give your roof the protection and sleek look it deserves.